Laboratory for Physics of Molecular Intelligence & Living Soft Matter
Life = Soft Matter × Information × Nonequilibrium × Nano-Micro
Life is a nonequilibrium material system that has information and can manipulate it by itself.
In this point of view, we are constructing intelligent bio-inspired molecular systems and elucidating their physical mechanisms. We combine physics, computer science, biomolecular science, and nano- and micro-engineering to conduct research using wet experiments and computer simulations. Particularly, we focus our study on the biophysics and nanotechnology of the information molecule DNA and artificial cells.
From a scientific point of view, we are trying to understand higher-order molecular systems such as DNA and chromosomes, which are the basis of biological information, and to understand the principles that the non-equilibrium dynamic and autonomous behavior and intelligence of living systems emerge from material aggregates (the boundary between life and matter). From an engineering point of view, we also challenge the construction of nanocomputers and nano/micromachines that surpass the functions of biological systems, and the development of information nanotechnology that connects the biomolecular world and the digital world.
In recent years, we have been studying the construction of autonomous complex material systems such as artificial cells, artificial cell nuclei, and artificial organelles, as well as the construction of molecular robots with molecular-digital hybrids.
Physics and Information on DNA and Droplet
Recent Research Themes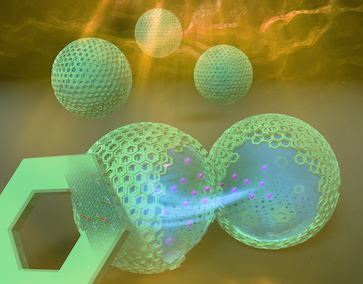 Research Theme 1
Molecular reactions are the basis of information processing in living systems. Therefore, if information processing systems can be created by molecular reactions, the secrets of information processing and autonomy of life may be revealed. We are constructing molecular computers by designing DNA sequences and cellular molecular robots integrating multiple elements. [See more…]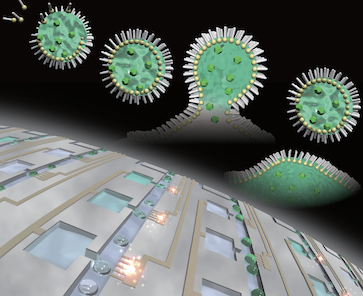 Research Theme 2
The smallest unit of an organism is a cell, which is an ultra-microvessel made of a membrane called a cell membrane. We aim to understand the physics of living systems by constructing artificial cell models that mimic cell functions, as well as constructing microreactors that mimic cells. [See more…]
Research Theme 3
Biopolymers and colloidal particles such as DNA/RNA, proteins, and lipids are classified into a group of materials called soft matter. In addition to elucidating the properties of soft matter, we are studying hybrid systems between electricity and electric systems, and active matter such as spontaneous collective transport phenomena of particles. [See more…]